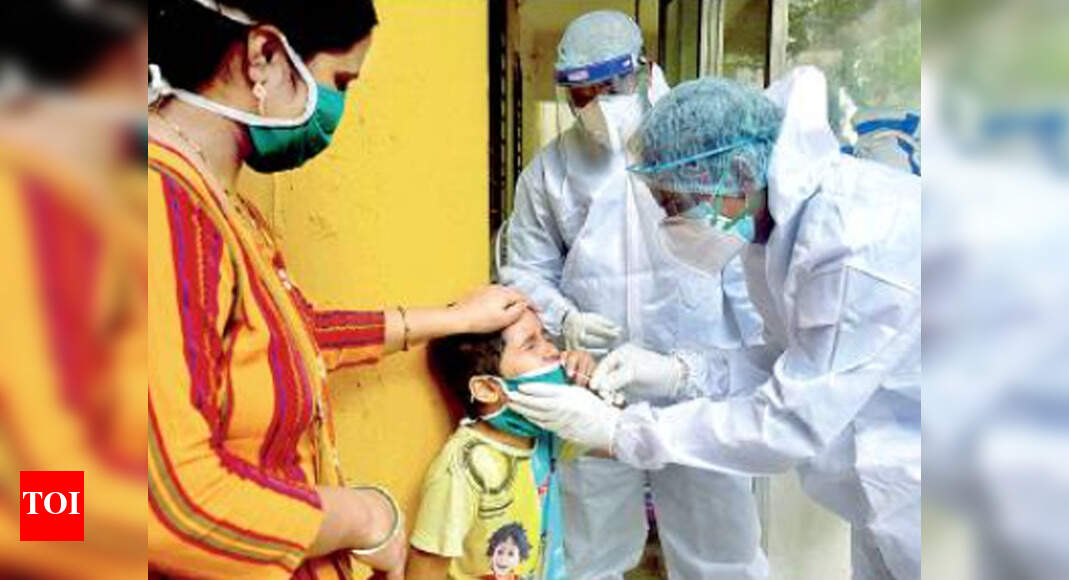 MUMBAI: Testing numbers dropped by 50% in the city due to a weekend of festivities, raising concerns about cases going undetected or picked up late in the infection. While the slide in daily testing numbers started from last Tuesday, it dropped to almost half of the daily average on Saturday.
Merely 5,399 tests were carried out on Saturday, according to the BMC dashboard. A civic official told TOI that the city was clocking an average of 13,000-14,000 tests in November which dipped to 10,000 since Monday.
TimesView
A drop in testing numbers is worrying and indicative of fewer people coming out to get tested. Doctors strongly caution against any delay in testing as it could put members of the family, neighbours at risk. It could also delay initiation of treatment. Testing is one of the most effective strategies to prevent the spread of infection and to ensure safer and quicker return to schools, colleges and work.
"It started to drop since the Diwali week started. It will be worrying if people have symptoms but are not coming forward to get tested," said the officer, adding that ward officials have been given targets to increase the testing numbers. The city's daily positivity rate has dropped to 8% now.
A municipal ward official said that owing to the decline in number of cases, the corresponding number of contacts traced too has dropped. The city on Sunday detected 577 positive cases. "Testing usually drops by 20%-30% every weekend. However, due to Diwali, it dipped further," said the official.
At the state level too, tests have dropped in the range of 45,000-50,000 per day from a high of nearly 90,000 tests in September and early October.
The state's Covid-19 task force has particularly asked the local authorities to increase daily testing figures. Dr Sanjay Oak, head of the taskforce, had previously told TOI that the state must increase testing numbers so that cases are picked up early and the transmission chain is broken.
Another member of the state task force, Dr Kedar Toraskar, also a critical care expert, said that a complacency has set in with testing and the volumes need to be urgently ramped up. "We are not even using 50% of our testing capacity. Early detection and treatment is the key to reduce complications and death," he said.
While a positivity rate of less than 10% is considered a good sign, the WHO had in May said that a positivity rate of 5% should be achieved before authorities think of resuming all routine activities.
Dr Pradeep Awate, state's surveillance officer, said that while most districts are recording a positivity rate of less than 10%, there are a handful in which it continues to be higher than 15%. A positivity rate which is that high means that the disease load is still high in the community.