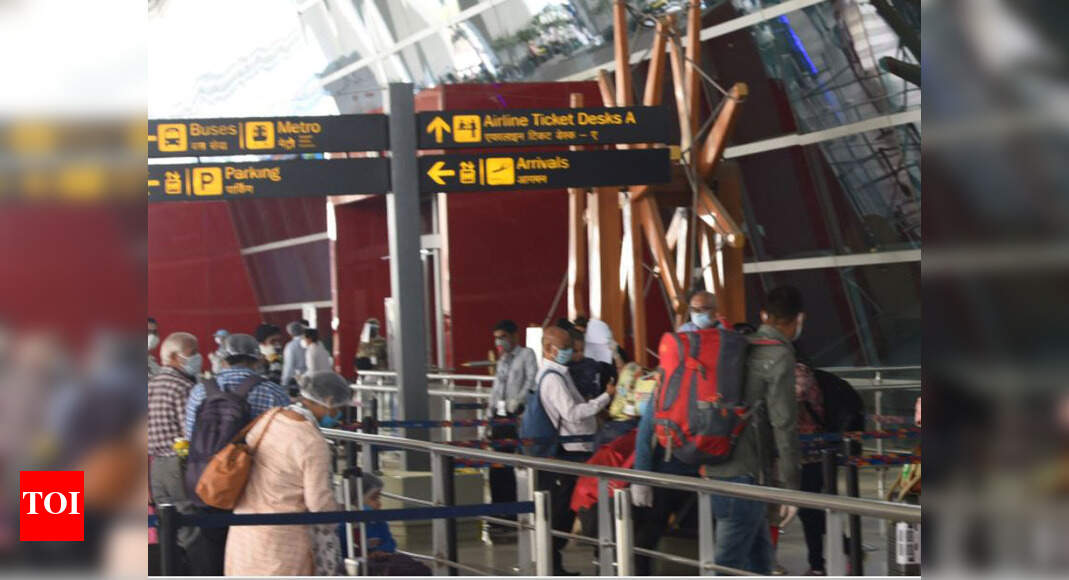 NEW DELHI: Security was tightened at Delhi's Indira Gandhi International (IGI) airport after it received threats against two Air India flights that are London-bound on Thursday. Police said the threat had been issued by a US-based pro-Khalistani group Sikhs for Justice (SFJ), stating it will not allow these flights to fly on Thursday.
We have got inputs that Sikhs for Justice (SFJ) has threatened that two Air India flights scheduled for #London tom… https://t.co/f0vcZvOArv

— TOI Delhi (@TOIDelhi) 1604488880000
Rajeev Ranjan, DCP, IGI airport, said, "We have got inputs that Sikhs for Justice (SFJ) has threatened that two Air India flights scheduled for London tomorrow won't be allowed to operate. Security has been tightened."
The Central Industrial Security Force (CISF), which provides security at the Delhi airport along with over 60 other major airports, said security had been buffed up, with other stakeholders like the NSG, the fire department, the bomb detection and disposal squad (BDDS) all on high alert.
"The situation is being monitored and there is a high alert at the airport. The CISF is taking all possible measures to ensure proper security. We will continue to monitor the situation," said a senior CISF official.
The Delhi airport periodically sees mock drills be conducted to assess preparedness for any disaster or incident that may take place at the airport. The response time of each agency is also analysed during such drills.
Sources said the threat was also issued in the form of a tweet, warning Air India and referring to the 1985 Air India Kanishka bombing. It also stated RAW was carrying out violence to defame SFJ.
Internationally, flights are operating as part of the Vande Bharat mission, with phase-7 of it stating 122 flights will be operated by Air India from October 29 until November 30. Domestic flight operations have also been gradually returning back to normal.
Data shared by the Delhi airport recently had stated there had been a 21 percent increase in the traffic handled by Delhi airport between May 25 and August 25 as compared to pre-Covid times. During this period, the Delhi airport had also handled 37% of the total air traffic movements across the country.