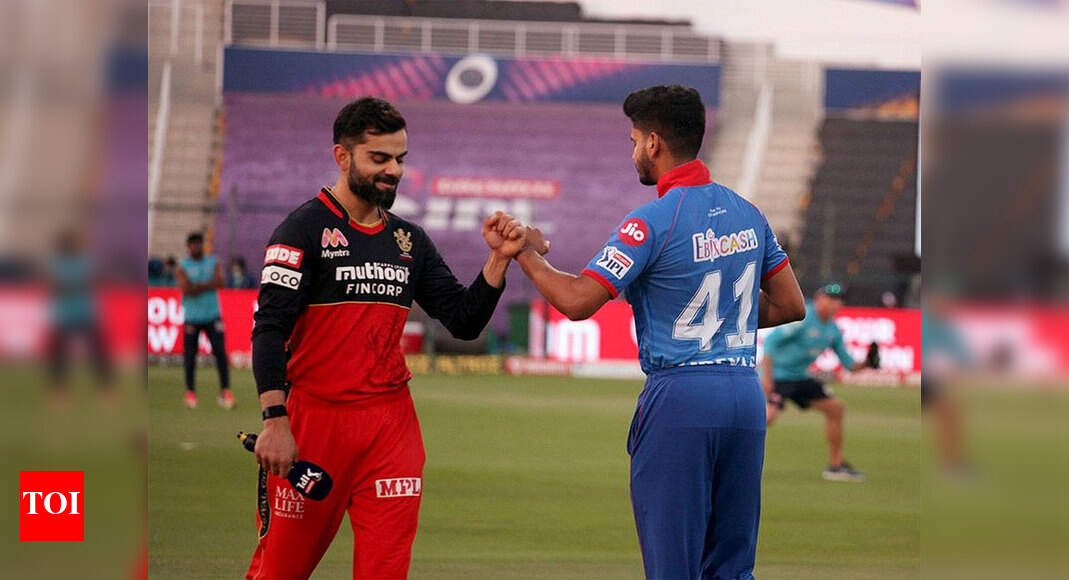 The IPL 2020 playoffs are now just one match away. And yet, we don't know what the final make-up of the last four will look like.
After the DC vs RCB match on Monday two more playoff berths have been sealed, with both teams qualifying. However the race to make the playoffs is literally going down to the wire. Today's match between SRH and MI, which is the last league match of the season will determine which team becomes the fourth to qualify and what the rankings of the final four line-up looks like.
Here's the math for the different possibilities as far as determining the final team in the last four is concerned, which has now become rather simple:
1. Mumbai Indians are assured of the first slot with 18 points, which no other team can reach. They also have one game left to play and can go to 20 points
2. Delhi Capitals have sealed the second spot after their win vs RCB on Monday which took them to 16 points
3. If Mumbai beat Hyderabad today (Tuesday, November 3, 2020), then Bangalore (with 14 points) will be the confirmed No.3 and Kolkata Knight Riders (also with 14 points) will be No.4 on the final line-up on NRR
4. If Hyderabad win today (Tuesday, November 3, 2020), they will go to 14 points and their superior NRR will make them the No.3 team on the final line-up and Bangalore will be pushed down to No.4. In this case, three teams will be tied on 14 points (RCB, KKR & SRH). Kolkata will miss out on NRR.
The IPL 2020 season is officially the most competitive season ever played, with the bottom placed team finishing on 12 points for the first time. Incredibly, with just one match left in the league stage, one playoff berth is still wide open. DC and RCB have joined MI in the playoffs, leaving one berth vacant. Punjab and Rajasthan earlier joined Chennai as the eliminated teams after Sunday's double header. A team like KKR have no other option but to wait and hope SRH lose to MI today. Hyderabad's equation is simple. They need to beat Mumbai to go through to the playoffs. Today's last league match between MI and SRH will determine the final complexion of the last four teams of IPL 2020.